STM, one of Turkey's leading defense industry companies, has announced a new export success for the Autonomous Rotary Wing Surveillance UAV System TOGAN. Developed by STM, this state-of-the-art product has been in use by Turkish security forces and was delivered last year. Following its successful deployment, TOGAN has been exported to two African countries.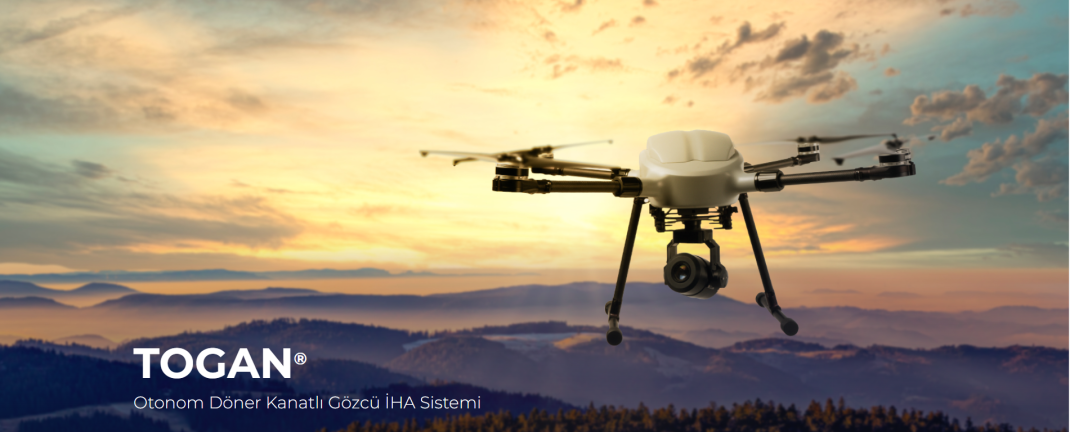 Autonomous Rotary Wing Surveillance UAV System TOGAN
TOGAN is designed as an Unmanned Aerial Vehicle (UAV) system for tactical-level reconnaissance, surveillance, and intelligence missions. Specifically known as the National Scout UAV system, TOGAN stands out with its advanced technological features. This system has an original flight control system and mission planning software and can be operated by a single operator in a portable manner. (Read Also: "Anka-3 Fuel Refueling Version to be Developed")
One of TOGAN's most notable features is its rotary-wing design. This allows it to take off without the need for a runway and quickly reach its mission area. Additionally, equipped with advanced Electro-Optical and Infrared camera systems, TOGAN can track both optical and physical targets with precision, thanks to its zoom capability of up to 30X.
STM announced the export success of TOGAN through its social media accounts, stating, "We continue our export successes with advanced technologies! Our National Scout UAV system, TOGAN, which is also in the inventory of our security forces, has been exported to two African countries."
TOGAN's export demonstrates that Turkey's defense industry sector is competitive on the international stage. STM's achievement reaffirms the technological superiority and innovation of the Turkish defense industry. Such technological exports continue to contribute to Turkey's growth in the defense industry and its international reputation.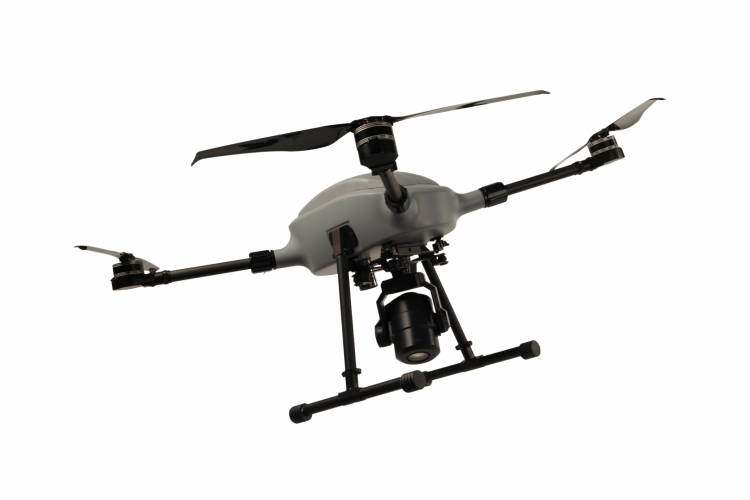 TOGAN's Features
TOGAN UAV boasts impressive technical specifications, making it an ideal solution for various missions. Here are the technical features of TOGAN:
Range: TOGAN offers an impressive range and can operate at distances ranging from 5 to 10 kilometers. This is ideal for monitoring and surveillance of strategically significant areas, providing a wide operational range.
Mission Endurance: TOGAN is suitable for long-duration missions, offering up to 45 minutes of uninterrupted flight time. This is crucial for effectively conducting extended reconnaissance, monitoring, and surveillance missions.
Payload: TOGAN is equipped with a 3-Axis Stabilized Imaging System, including 30X Electro-Optical (EO) and Infrared (IR) camera systems. This allows for obtaining high-resolution images in both daylight and nighttime conditions and enables target tracking.
Propulsion System: TOGAN operates with an electric propulsion system, offering an environmentally friendly option and enabling quiet operation, thus enhancing mission confidentiality.
Takeoff / Launch: TOGAN is equipped with Vertical Takeoff and Landing (VTOL) capability, allowing it to take off easily from narrow or challenging areas. Moreover, not requiring a runway during landing makes operations more flexible and efficient. (Read Also: "Israel Strengthens its Fleet with a $3 Billion Order of F-35 Fighter Jets")
These technical features of TOGAN provide an adaptable UAV solution for various military and civilian applications. Features like range, mission endurance, payload, and propulsion system offer users a robust reconnaissance and surveillance capability while accommodating various operational requirements.
Capabilities | Competencies
Reliable Day and Night Operation
Real-Time Mobile or Static TargetRecognition and Tracking
Fully Autonomous Operation Capability
Ability to perform autonomous change of duty among two or more active platforms
High Performance, customized flight control and mission planning software
Deployable and Operable by Single Personnel
3 Axis, stabilized 30x Electro-Optical Imaging Pod
3 Axis Stabilised IR POD for night missions
Integrated 3 Axis EO and IR POD (Optional)