A tragic incident occurred during Venezuela's independence celebrations as a Russian-made fighter jet crashed during a training maneuver, resulting in the loss of the pilot's life. Venezuelan President Nicolas Maduro announced this heartbreaking news prior to the ceremonial event commemorating the country's independence.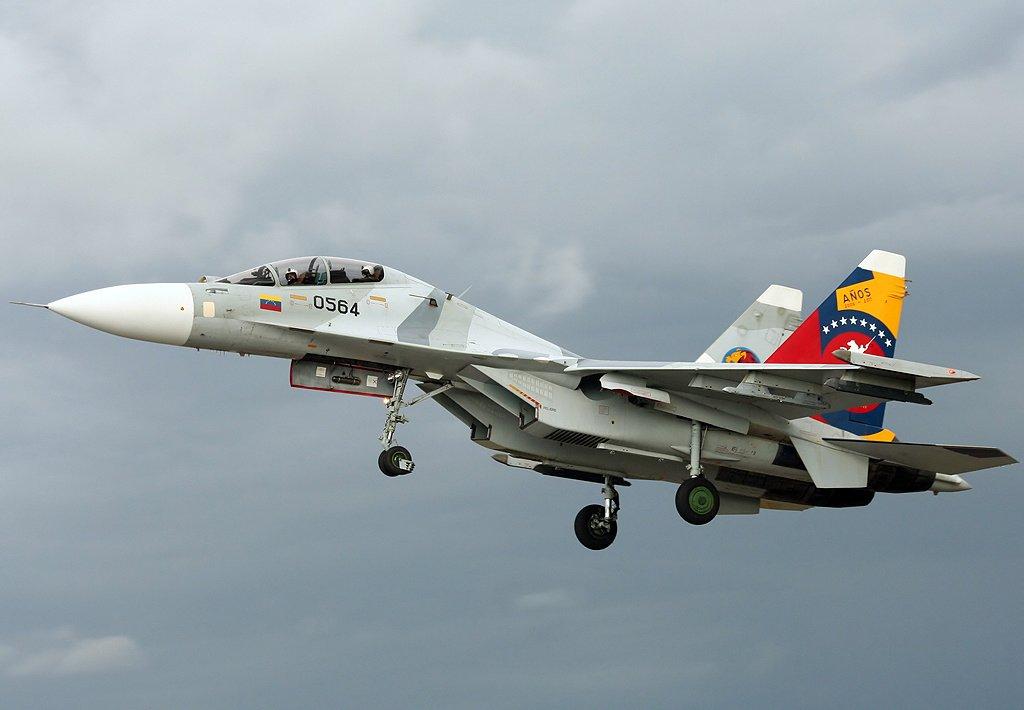 The incident took place on July 2nd at 09:45 local time (13:45 GMT) in the municipality of Guaicaipuro. The aircraft, belonging to the Bolivarian Air Force, crashed to the ground during the training exercise. Colonel Paulino Jose Millan Sabino, who was serving as the pilot, tragically lost his life in the accident. President Maduro shared an emotional message on Twitter, announcing the unfortunate incident and expressing his condolences in memory of the fallen pilot. (Read Also: "Anka-3 Fuel Refueling Version to be Developed")
The SU-30 fighter jet involved in the crash had a total of two crew members on board. While the other pilot managed to survive, Colonel Sabino, unfortunately, lost his life during the accident. The crash site was identified as the municipality of Guaicaipuro in the Miranda state, located 31 kilometers (19 miles) away from Caracas.
Such exercises are part of the traditional activities carried out to celebrate Venezuela's Independence Day. Every year on July 5th, military aircraft conduct training maneuvers in Caracas and other cities to commemorate the historical day when independence was declared from Spain.
Venezuela maintains a significant alliance with Russia under various military cooperation agreements. The Sukhoi Su-30MK2 aircraft acquired from Russia through agreements signed during the tenure of Hugo Chavez (1999-2013) has become a crucial component of Venezuela's air force.
Aviation Accidents Previously Occurred in Venezuela
However, this is not the first aircraft accident in the country. In 2015, an incident occurred near the Colombian border in the state of Apure, resulting in the loss of two crew members during an attempt to intercept an illicit aircraft. In October 2019, another Sukhoi-30 collision claimed the lives of two military pilots. (Read Also: "Israel Strengthens its Fleet with a $3 Billion Order of F-35 Fighter Jets")
One of the most tragic incidents in Venezuelan military aviation occurred on May 3rd, 2009. A Russian-made MI-35 helicopter crashed, claiming the lives of 18 individuals. Seventeen of the victims were military personnel.
These unfortunate events have emphasized the importance of safety and training in Venezuela's military aviation. Investigating aircraft accidents and reviewing security measures are crucial in preventing similar tragedies. The country's authorities aim to prioritize pilot training and aircraft maintenance to prevent future accidents from occurring.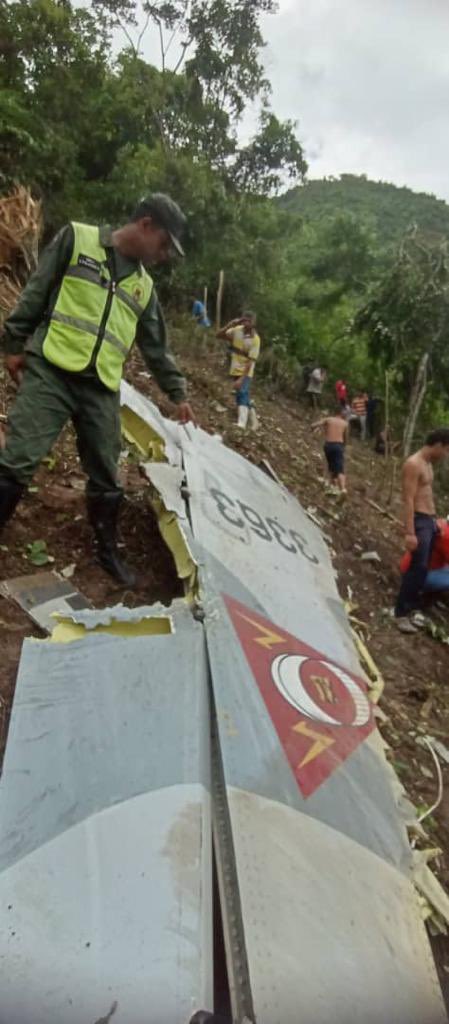 Su-27PU/Su-30
One of the key features of the Su-27PU/Su-30 is its dual-seat configuration, accommodating a crew of two. This allows for enhanced operational capabilities, enabling effective coordination and communication between the pilot and the weapons systems officer. With a length of 21.935 meters and a wingspan of 14.7 meters, this aircraft possesses an imposing presence both on the ground and in the air.
The Su-27PU/Su-30 boasts exceptional performance capabilities. Equipped with two Saturn AL-31FL/FP afterburning turbofan engines, each generating a dry thrust of 74.5 kN (16,700 lbf) and 122.58 kN (27,560 lbf) with afterburner, this aircraft can achieve remarkable speeds. It has a maximum speed of 2,120 km/h (1,320 mph, 1,140 kn) at high altitude, allowing for rapid response and swift maneuvers. With a service ceiling of 17,300 meters (56,800 feet) and a rate of climb of 230 m/s (45,000 ft/min), the Su-27PU/Su-30 excels in reaching high altitudes and gaining tactical advantages.
In terms of armament, this fighter jet is equipped with an array of powerful weapons systems. It features a 30mm Gryazev-Shipunov GSh-30-1 autocannon with 150 rounds, providing excellent firepower. With 12 hardpoints capable of carrying up to 8,000 kg (18,000 lb) of weaponry, the Su-27PU/Su-30 has the versatility to accommodate various combinations of rockets, missiles, and bombs.
For air-to-air engagements, the Su-27PU/Su-30 can deploy a range of missiles, including the R-27R/ER/T/ET/P/EA, R-73E/M, and RVV-AE(R-77)-1/M. When engaging ground targets, it is equipped with air-to-surface missiles such as the Kh-29TE/L and Kh-59M/ME. Additionally, it can effectively engage naval targets with its Kh-31A anti-ship missiles and neutralize threats with the Kh-31P anti-radiation missiles. (Read Also: "China Begins Supplying Ammunition in the Russia-Ukraine War")
The Su-27PU/Su-30 also features a sophisticated avionics suite, including the Bars planar array radar, OEPS-27 electro-optical targeting system, OLS-30 IRST, and SPO-15 Radar Warning Receiver. These advanced systems enhance situational awareness, target acquisition, and threat detection, equipping the pilot and weapons systems officer with the necessary tools for effective mission execution.